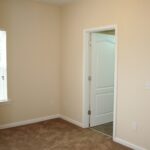 Please type your question about Briarcliff Condos (3 Bed) in the area below and click "Submit." We will get back with you as soon as possible.
Please enter your starting address, including city and state in the form input below.
Features
New Market Shopping Center Nearby
Mountain Bike Park Nearby
AppalCART
Ceiling Fan(s)
Recycling
Air Conditioning
Washer/Dryer
Microwave
Dishwasher
Mountain Bike Riders this is the Condo for you! Get your own bedroom and private bath when you rent this well-maintained 3 Bedroom/ 3 Bath Condo, with easy access to Hwy 421 on the east side of Boone, NC.  Pay extra and get a 3BR/3BA Condo with one bedroom that is larger and has a huge closet (the other two bedrooms are regularly sized, see floorplan).  Catch the "Free" AppalCART bus to the App State campus or around Boone, NC.  Shop nearby at the New Market Shopping Center.  Go to Lowes Grocery, Big Lots, pharmacy, theaters, and restaurants. Go mountain biking whenever you want at nearby Rocky Knob Mountain Bike Park, one of the best mountain bike parks in the south.  Other features of the Condo include: easy to maintain bamboo flooring in the living room, air conditioning, ceiling fans, washer/dryer, dishwasher, microwave.  Included as part of the rent is one parking space, per bedroom, for Tenants with a car.
Available: August 3, 2024
Specials & Discounts
Briarcliff Condos 3 Bedroom – Condos with Large Master Bedroom are $935 ea./ 3 person and $770 ea./ 4 Person.
Rental Rates
Number of Tenants
1 Person
2 People
3 People
4 People
Rental Rates:

1 Person

N/A

2 People

N/A

3 People

$915 ea.

4 People

$755 ea.
Some rentals prices are quoted per person (ea.). Multiply the each (ea.) person price times the number of persons stated to arrive at the total monthly rent.
If you would like to send this property to a friend or family member that you think may be interested, please complete the form below. To send this property to multiple recipients, enter each email separated by a comma in the "Friend's Email" field.