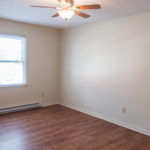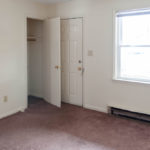 Please type your question about Fairfield Apts in the area below and click "Submit." We will get back with you as soon as possible.
Please enter your starting address, including city and state in the form input below.
Features
Parking Included Value $1800*
Stainless Kitchen Appliances
Downtown Boone
Business & Music Blds Nearby
Electric Baseboard Heat
Stylish Kitchen
Next to App State Campus
Walk to Campus
AppalCART
Deck/Patio/Porch
Ceiling Fan(s)
Recycling
Washer/Dryer
Don't miss out on your chance to live next to the App State campus in a charming 2 BR Fairfield Apt located in downtown Boone, NC. Fairfield Apts is within sight of and is closer to the College of Business and the School of Music than most dorms. Check out the captivating kitchens with stylish wood
Read More
cabinets that extend to the ceiling, track lighting and pendant lights. The washer/dryer, stainless steel appliances including the refrigerator, stove, microwave, and dishwasher combine to create a warm comfortable feeling of home in this 2 BR apt. Relax on the covered shared porch. Downtown Boone NC living can't be beat! Enjoy the variety it offers in entertainment, dining and shopping. Walk or ride the "Free" AppalCART bus to other parts of the the App State campus or all over Boone NC. *Included in the rent is parking for up to 2 cars belonging to tenants (second parking space in separate lot). **The easy to maintain "wood look" Luxury vinyl plank flooring is in all rooms except the 2nd and 3rd floor bedrooms which are carpeted.
Available Now!
Specials & Discounts
Unit #16 Available November 16, 2023
Please contact our office for an application.
$1,790 per month for 1 person
$895 each per month for 2 people
Pricing valid through July 29, 2024
Rental Rates
Number of Tenants
1 Person
2 People
3 People
4 People
Rental Rates:

1 Person

$1,890

2 People

$945 ea.

3 People

$715 ea.

4 People

N/A
Some rentals prices are quoted per person (ea.). Multiply the each (ea.) person price times the number of persons stated to arrive at the total monthly rent.
Utilities
No utilities included except for trash pickup and recycling.
If you would like to send this property to a friend or family member that you think may be interested, please complete the form below. To send this property to multiple recipients, enter each email separated by a comma in the "Friend's Email" field.