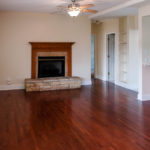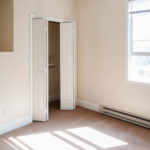 Please type your question about Kensington Meadows – Great View Downstairs in the area below and click "Submit." We will get back with you as soon as possible.
Please enter your starting address, including city and state in the form input below.
Features
Green Space/ Relax/Play
Enter Directly from Outside
Individual Leases
Walking Track
Utilities Included
Internet Access Included
Wood/Wood Look LVP Floor(s)
Basketball
View
AppalCART
Fireplace
Deck/Patio/Porch
Washer/Dryer
Kensington Meadows is the ultimate place to live in Boone NC. These captivating downstairs 4 BR, 2 BA duplex apts not only have a great view of Grandfather and Sugar Mountain from the living room, deck and grounds but offer the Best Value in Individual Lease* rentals. Features include
Read More
a large deck, hardwood floor in living room, fireplace with gas logs, 9 ft ceilings in living room, washer/dryer, dishwasher, bike/storage room and a front door that opens to the outdoors, just to mention a few. Common areas include large green spaces to relax and play, full or half-court basketball, paved walking trails and tracks. Electricity, Wireless Premium Internet** access, water and sewer are included in the rent (see Utilities for details). Plus, the front door of this dwelling opens directly outdoors. No interior (access) hallways to worry about. Downtown Boone, NC with a variety of shopping and dining choices and the App State campus is just 6 minutes away (2.6 miles). *Ask for details on the Individual Leases and utilities included.
Specials & Discounts
***Unit with Remodeled Kitchen is additional $50 per month per tenant.***
***NEW APPALCART BUS STOP***
The Kensington Meadows AppalCART bus stop has been relocated to Hwy 421. The new AppalCART stop is called Kensington Trail and is on the Red and Silver Routes. To access the new AppalCART bus stop from your unit you will need to walk down Kensington Drive, turn left on Old Bristol Road and walk about 150 ft., just before an Apartment Building on the right there is a trail (just past 1255 Old Bristol Rd.), turn right at the sign and walk down the grass hill along the stacks to the new Kensington Trail AppalCART stop on Hwy 421. There is also a second AppalCART Bus Stop nearby at the intersection with Hwy 421/321 and the Hwy 105 Bypass on the Hwy 105 Bypass side.
Rental Rates
Number of Tenants
1 Person
2 People
3 People
4 People
Rental Rates:

1 Person

N/A

2 People

N/A

3 People

N/A

4 People

$845 ea.
Some rentals prices are quoted per person (ea.). Multiply the each (ea.) person price times the number of persons stated to arrive at the total monthly rent.
Utilities
Rent includes: electricity (with one of the best electricity allowances), Wireless Premium Internet** access, well water, septic sewer system, trash pickup and an onsite recycling center ($90 per person, per month value). No other utilities are included. Also not included in the rent is propane for the gas log fireplace. **Fiber optics assure internet download and upload speeds of up to 100 Mbps.
If you would like to send this property to a friend or family member that you think may be interested, please complete the form below. To send this property to multiple recipients, enter each email separated by a comma in the "Friend's Email" field.